ST. CLOUD HORSESHOE CLUB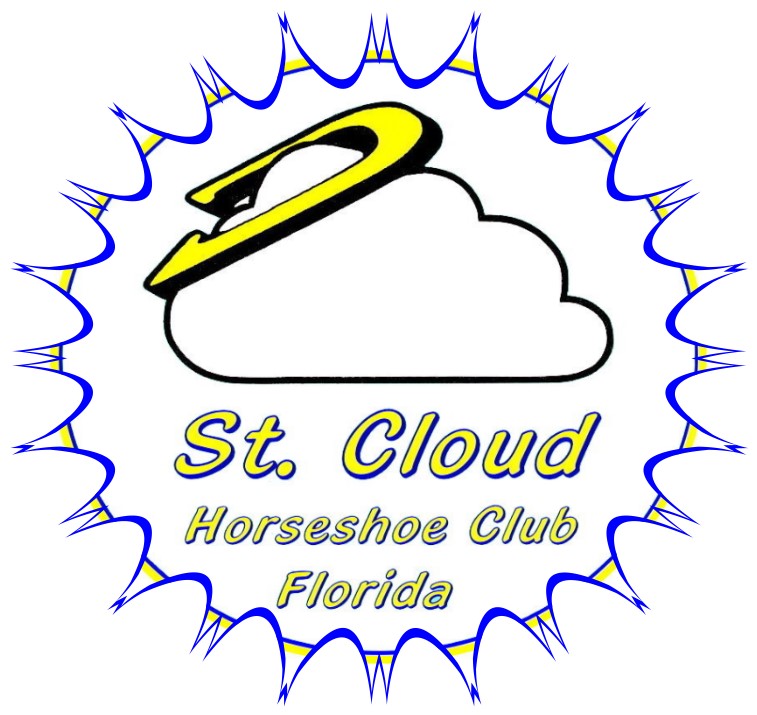 Click here for information about other horseshoe clubs in Florida
Information about important changes in FSHPA tournaments, schedules, etc.
Click Here
The St. Cloud Horseshoe Club is located in downtown St. Cloud on 17th St. We have 9 covered courts, 9 open courts, a covered lunch area, and restrooms. We hold several sanctioned tournaments each year and encourage new members to join and participate.

We also conduct a league January. The 10 week league will begin January 3. 2010. We will be pitching on Sunday afternoon at 2:00 PM. Please show up by 1:30 PM to register. Club member fee is $5.00. The cost is $3.00 per week

For more information on horseshoe pitching in the state of Florida visit the web site for the Florida State Horseshoe Pitchers Association by clicking on the FSHPA LINK above. For more information about horseshoe pitching all over the United States visit the web site of the National Horseshoe Pitchers Association by clicking on the NHPA LINK above.
President
Treasurer
Tournament Dir.
Public Relations
Dave Jagers
Patsy Kontz
Vicki Marteney
Carol Johns
Click here to see tournament results for 0405
Click here to see tournament results for 0506
Click here to see tournament results for 0607
Click here to see tournament results for 0708
Click here to see tournament results for 0809
Click here to see tournament results for 0910
Click here to see tournament results for 1011
Click here to see tournament results for 1112
Click here to see tournament results for 1213
Click here to see tournament results for 1314
Click here to see tournament results for 1415
Click here to see tournament results for 1516
Click here to see tournament results for 1617
Click here to see tournament results for 1718
Click Here to E-Mail Vicki